Elementor Website Examples
The ultimate list of the best Elementor examples and website templates designed and developed by business owners, bloggers, designers, developers, and freelancers. You can use these templates to take an idea for your WordPress blog.
This is the most UPDATED list of Elementor Website Examples for 2023.
If you're looking for 2023's best websites using Elementor or Elementor Pro WordPress page builder plugins, here's your final list.
Because in this article, I'll list out:
30+ real WordPress websites using Elementor plugin
Why Elementor is the best page builder (quick review)
Getting started with Elementor Pro just at $49 a year
Lots more
So, if you are thinking to start a blog or migrate your existing design from themes like Thrive Themes or Kadence WP etc., go through each example and check the site design yourself.
💡 Tip: Inspired by WP Blogging 101 blog design? Do check out my resources page to see what makes this website eye-catching.
Let's explore.
30+ Great Looking Elementor Website Examples in 2023
Note: Before adding any site link in this Elementor examples library, I have manually checked each site using Elementor free/paid or both plugins via our WordPress Detector tool. If you find something wrong in the listing, kindly let me know through the contact page.
Below is the most updated list of beautiful website examples built with WordPress and Elementor templates and & layouts.
---
WPastra is the fastest-growing theme freemium WordPress theme provider developed by Brainstorm Force. It has beautiful demo sites that reduce your website design time with one-click import functionality.
Astra is one of the professionally great looking Elementor examples, which hardly recommend this plugin over any other page builder like Crocoblock, UAE or Beaver Builder etc.
OceanWP is another source of free + premium multi-purpose WordPress themes that makes your work really easy when it comes to building a professional-looking website.
This theme is created by Nicolas Lecocq, which has gotten the highest grade in most of the top speed testing tools and also supports significant page builders like Elementor.
Thirsty Affiliates is a freemium WordPress plugin that gives you complete control over affiliate links. Generally, the free version is enough to cloak affiliate links.
Once you have it installed on your WordPress site, it will make managing your affiliate links easier than you ever thought possible.
Well, above are the variety of sites from entirely different areas for the month of September 2023.
Now let's see what the top WordPress sites using Elementor page builder in 2023.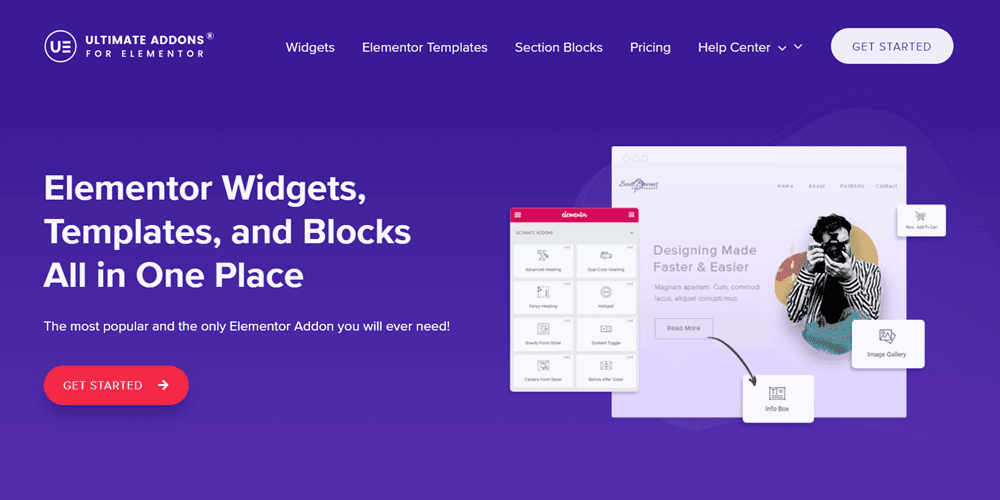 Ultimate Addons for Elementor is a great designing tool discovered by Brainstorm Force developers. It is an additional addon for Elementor free plugin.
In short, if someone doesn't want to go with Elementor Pro, then picking up Ultimate Addons For Elementor (see discount code) is the right decision.
Founder: Brainstormforce
Theme: WP Astra
Ultimate Addon For Gutenberg is a lightweight but potent design plugin to supercharge your WordPress editor.
Once the plugin is installed on your site, it's too simple to design complete pages & creative blocks and easily customize them as per your needs.
Founder: Brainstormforce
Theme: WP Astra
Ultimate Blocks is a custom Gutenberg block for bloggers and affiliate marketers. The positive side of this plugin is, it's 100% free.
The website design & blog post layouts are fully responsive & mobile friendly made with WP Astra as a base theme and for creating layouts using Elementor Pro.
Founder: Brainstormforce
Theme: WP Astra
WPbuilt (previous name Katka) was discovered in 2017. It has a mega library of Elementor page templates. This site is not affiliated with Elementor.com.
It offers self-made templates. Some of them are free, and others are paid. The only difference between free & pro is the widgets the sections use as some are only available in Elementor Pro like the form widget.
Founder: Katka
Theme: OceanWP
Elementor is a professional-looking front-end site builder for WordPress. It was founded in 2016 as a WordPress plugin for designing a never-ending landing page.
Over the past few years, Elementor has grown up to 5,000,000 active installs and is loved by many, as seen in over 5,000 five-star reviews.
Founder: Ariel Klikstein
Theme: Help Theme
I couldn't miss Onebeat site to add to my Elementor examples library because of its design and layouts. This community helps retailers, wholesalers, and brands achieve breakthrough results through operational excellence & innovation.
Founder: Mikhail Lapushner
Theme: Hello Elementor
Jorge Barragan is a personal blog based on advertising, marketing, graphic design and web development. On this site, the admin delivers digital services like app designing, digital art, marketing, social media hacking, personal branding etc.
Founder: Jorge Barragan
Theme: Hello Elementor
Nood Pet Food comes into play when you need to know what type of food keeps your pet healthy and other nutritionists recipes that your pet will love.
Founder: Alistair King
Theme: GeneratePress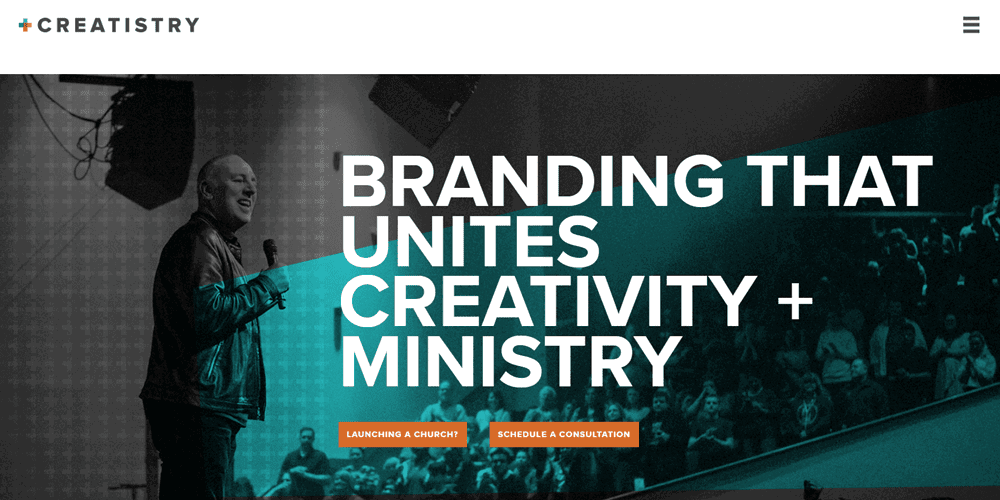 Creatistry is an online community firm filled with the Spirit were artisans and we believe that it can still happen today.
Founder: James Ichull
Theme: Hello Elementor
Generally, Vital Hat is a cap blog. However, it's more than a hat. A true feeling for you gets on a run, focusing on reaching your goal in a manner.
Founder: Unknown
Theme: GeneratePress
Wint is a water consumption detection technique that alerts you when water is leaking and automatically shuts it off.
Founder: Alon Geva
Theme: Phlox Pro
Itho is a full-service agency that builds brands, designs websites, and even creates digital marketing campaigns that actually work well to turn your business into a brand.
Founder: Leaf Corcoran
Theme: Hello
The Foxes Photography
The Foxes Photography is a team of husband and wife who are specialized in photographing adventure elopements around nature.
Founder: Unknown
Theme: WP Astra
Quince Media company delivers low-cost 3D motion graphics and animation videos at affordable prices. In short, they are specialized in the production of animated videos, product animations and logo creation for your online business or websites.
Founder: David Chater
Theme: WP Astra
Gramzilla is a perfect source to learn, "how to get Instagram followers fast". It even helps you to find the most important recognitions, all-in-one word relationships, and high-end resources to become popular on Instagram.
Founder: Unknown
Theme: WP Astra
Zadart is Seattle's only exotic and luxury car rental boutique. Their aim is to provide only high-end, peak-conditioned, well-maintained, and stunning cars.
Founder: Unknown
Theme: WP Astra
I couldn't resist Kbsci's amazing website to add to this Elementor example. The prime principle of KBS is to provide value in every step of the construction process.
Founder: W. Edwards
Theme: WP Astra
Method:CRM is a great resource for our Elementor examples list. It syncs instantly with QuickBooks to manage your contacts, stop entering data twice, and get paid faster.
Founder: Paul Jackson
Theme: WP Astra
OrlandoiX is the Southeast's biggest creator in Virtual Reality, Augmented Reality, Video Games, and Digital Arts. The tech enthusiasts for industry-leading keynotes, interactive exhibits, gameplay, and networking.
Founder: David C. Glass
Theme: WP Astra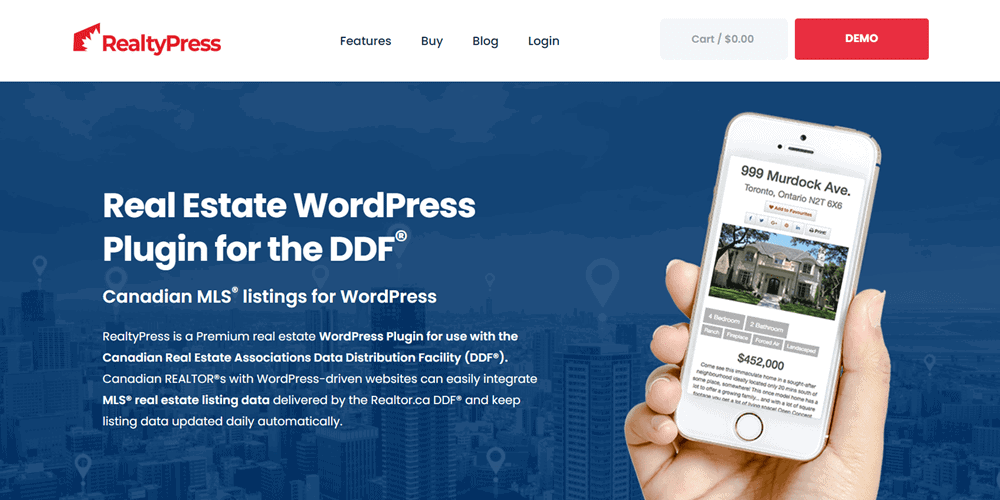 Realty Press is a revolutionizes premium WordPress plugin of CREA DDF® allows real estate agents to feed listings from their CREA DDF® account.
Founder: Carmelo "Mel" Oliveri
Theme: WP Astra
Choquiero Chocolate was started by Ariel as a passion to share food recipes. Later it turned into a passion for cooking that extended into making chocolate.
Founder: Ariel Wolansky
Theme: WP Astra
Bryan University was founded in 1940 and aims to deliver innovative and rewarding educational experiences that lead to productive professional careers.
Founder: Dr. Mildred T. Bryan
Theme: WP Astra
Paddy Roy Bates had started Sealand Gov on the principle that any group of people dissatisfied with the oppressive laws & restrictions of existing nation-states.
Founder: Paddy Roy Bates
Theme: WP Astra
DNK (SVG Dollar Spot) is an eCommerce site built with Elementor Pro. Looking at this site explains how Elementor can be used for creating online shopping stores.
Founder: Harvey Spector
Theme: WP Astra
Agency Mavericks (formerly n]known as WP Elevation) is an online program designed specifically for WordPress bloggers, affiliate marketers and consultants. It helps customers how to improve their workflow and business practices.
Founder: Troy Dean
Theme: WP Astra
EasyThemePacks has been known great resource to use instead of Elementor plugin. After installing Easythemepacks, building a WordPress website layouts and customization, everything becomes more natural even than before.
Founder: Unknown
Theme: WP Astra
Like Guide Blogging, Blogging Lift, WP Blogging 101 etc. BloggingX helps aspiring newbies, bloggers, affiliate marketers and businesses to leverage the power of the Internet and content marketing to spread their brand on the web.
Founder: Akshay Hallur
Theme: WP Astra
WP Crafter has committed to helping as many people as possible to understand WordPress in a better way. That helps to create a high authority WP blog by choosing the right tools and then knowing how to use them to the fullest.
Founder: Adam Preiser
Theme: WP Astra
---
That's all the 2023's best Elementor example website. Use these web designs or templates to get an idea of starting a WordPress blog with a handsome look.
Now, let's take a quick overview of Elementor plugin and see why it's so popular.
Honest Elementor Review: What I Love About Elementor Pro?
Let's start with the company's details:
| | |
| --- | --- |
| Product | Elementor |
| Type | WordPress landing page builder |
| Best For | WordPress blogs, affiliate marketing websites & business pages |
| Pricing | FREE | Starts at $49 per year |
| Refund | 30 days money-back guarantee |
| Website | Elementor.com |
Elementor is one of the best WordPress landing page builders worldwide. In fact, I used its pro plan back in 2019 – have a look at my purchase receipt below:
Right now, since Gutenberg has totally changed the way its effective widgets, I moved to Kadence WP (read Kadence theme review) and everything it designed on WP Blogging 101 with Kadence Blocks now.
Let's break down all Elementor features:
Drag and drop editor with live preview
Landing pages, popups, widgets and dynamic content
300+ designer-made templates
100+ widgets
Compatible with all type of WordPress hosting services
Responsive editing
Global fonts with custom CSS styling
Color effects on each element and widget option
Tons of background controls
WooCommerce compatible
Easy integrations with email software
And so on…
The key features and benefits of Elementor + Elementor Pro are limitless.
Now the question is which version is the best fit for my WordPress site? Is Elementor free enough, or should I break out my wallet and pay for Elementor Pro?
Let's solve this quickly.
✅ You will probably be okay with Elementor free if…
Don't want to take coding headaches while designing any part of your blog design.
Just want to create basic but hood-looking content that probably doesn't possible with WordPress Gutenberg editor.
Already have an Elementor compatible theme like Kadence, WP Astra or OceanWP etc.
✅ Definitely, you have to invest in Elementor Pro if…
Want to design excellent posts and page layouts like WP Blogging 101 and Black Friday 2023.
Thinking to build an eCommerce store or fashion blog on WordPress CMS.
Need to use any layout out of 300+ premium templates.
Looking for creating more engaging content without writing a single line of code.
Want to create an entire WordPress site using Elementor alone (consider using a free theme like Twenty Seventeen).
👉 Since this tutorial is based on Elementor website examples, so I wouldn't go further in detail. In fact, you can follow the next section to get started with Elementor website builder for site creation.
How To Create A Blog Website With Elementor?
Elementor website builder costs $99/year. Here's how to launch your website using Elementor cloud builder.
Step 1: Click here to visit Elementor Cloud Website Builder page and click on the Buy Now button.
Step 2: Next, create a new account by filling in your Email and setting up a strong Password. Either way, you can sign up via Google Account too.
Step 3: Add your billing information and complete your purchase.
Once payment is made, your Elementor account will be ready and then you can create and style your website in minutes through the dashboard.
👍 If you're unhappy with Elementor Pro after using it, you can cancel your account and get a full refund as it offers a 30-day money-back guarantee.
Final Thoughts On Elementor Examples Websites 2023
I bet, reading this page inspired you to create a blog website using Elementor and WordPress.
And why not!
After all, you have multiple options for blog designing, landing page templates and sales page layouts within Elementor page builder.
Finally, I have done my duty, showing you the top listed Elementor website examples and Elementor Pro WordPress sites.
If you have more sites or suggestions regarding the above list, please do share your message in the comments below.
FTC Disclosure: WP Blogging 101 content is reader-supported. This means if you click on some of our links and make a purchase, we may earn a commission at no extra cost to you – Read Affiliate Disclosure
Comments have been closed!