Are you looking for a WhatsApp viral happy Diwali wishing script free download link?
If said yes, here's at WP Blogging 101, I will provide you an event blogging script for Diwali festival to making money online.
Remember, our script is purely created in HTML & PHP format, which means you can upload and use it on Blogger or WordPress both platforms.
But as I experienced, using this Diwali wishing script on Blogger is much better than WordPress CMS. Because WordPress blogging platform is best for creating professional looking blog that required custom domain name and web hosting service.
In the early of my blogging journey, I had been making a buck of money from wishing scripts using Google Adsense ads. But due to its limitations, WP Blogging 101 has permanently moved to affiliate marketing.
If you are unaware of the affiliate marketing technique, considered reading this 4K+ words article helps you to understand what affiliate marketing is & how you can earn money from it.
Let's move in.
What is event blogging? Exclusive Guide
Event blogging is some kind of blogging niche in which a blogger cover topics of special days, occasions or festivals. Below are the major examples of the wishing scripts for event blogging.
Happy Diwali wishing script
WhatsApp viral script
Happy new year wishing script
Republic day wishing script
Rakhi festival script
Happy Lohri script
In short, event blogging is a technique to make a lot of money in 1 or 2 days. For example, our Black Friday Web Hosting Deals blog is a viral example of event blogging. Here we write on Black Friday deals for bloggers. This sale comes at the end of November month the year.
How to make money from event blogging scripts?
There are plenty of ways to make money online, and event blogging is one of them. Happy Diwali wishing script, I shared here, is fully compatible with the following advertising programs:
Google Adsense
Chitika ad network
Infolinks
These are the three prime monetization methods to make money from event blogging. However, you can try to sell affiliate products or own services to earn passive income from your wishing script too.
Free Download WhatsApp viral happy Diwali wishing script 2022
Click on the below button to download happy Diwali wishing script for free.
Keep reading this article to know how to upload WhatsApp viral Diwali script on Blogger.
How to upload Happy Diwali wishing script on Blogger?
1) Open your computer browser (Google Chrome is recommended) and visit blogger.com.
2) Sign in to your Google account and complete your profile.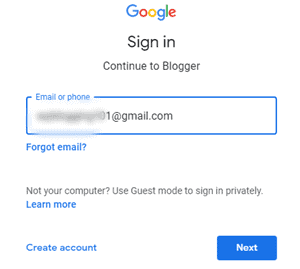 3) Once Blogger dashboard loads, tap on the New Blog (from the left menu).
4) Enter your Blog Name, Blog URL, select Template and click on Create Blog button.
5) Now, go to Theme section >> scroll down to the bottom and click on the Revert to Classic Themes.
6) When the HTML Box loads, replace it with happy Diwali wishing script HTML code. Also, don't forget to add ad codes before saving the file.
Congratulations, your Diwali wishing blog is ready to share with the online world. Now it's time to viral your event blogging website on by sharing on WhatsApp, Facebook and other social networks.
Bottom lines
I hope you have already downloaded WP Blogging 101 special Happy Diwali wishing script and uploaded it on Blogger platform.
Let me know if you face any difficulties using this script. I would love to assist you with further queries.
Also, don't forget to viral this page link on your WhatsApp, Facebook, Twitter, and other networks. So other bloggers can also use it to make money during the Diwali Festival 2022.
FTC Disclosure: WP Blogging 101 content is reader-supported. This means if you click on some of our links and make a purchase, we may earn a commission at no extra cost to you – Learn More