Are you looking for the best WordPress theme for your blog? Check out this Kadence Theme Review to find out if it's the best blogging theme for you.
When you start a WordPress blog, you're probably looking for the best themes that look great and have all of the features and customization options you need.
In this review, I take an in-depth look at one of the best WordPress themes, "Kadence Theme" – developed by KadenceWP.
Read on for a detailed look at the pros and cons of Kadence WordPress theme – an in-depth discussion of its best features, pricing, starter templates, discount deals and more.
Let's dive in.
What I'll Cover in Kadence WordPress Theme Review (2023)?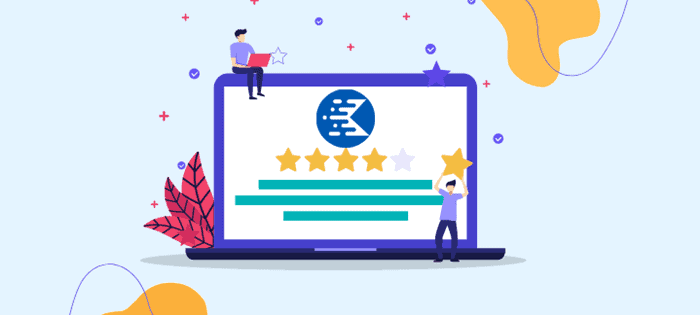 In this detailed review tutorial, I will show you:
What is Kadence Theme exactly
Kadence WordPress theme features, pros & cons
Amazing features of Kadence free vs pro
Kadence Theme pricing options & discounts
Top alternative theme to Kadence WP
Frequently asked questions
Whether I recommend it or not
A whole lot more
Before starting writing this post, I spent hours finding in-depth details about this company. So, I can deliver the best information to you.
This Kadence Theme review tutorial takes 10 to 15 minutes to read (4500+ words).
Yes, that might be a lot of things to read, but believe me, I have included only the necessary information you need to know before starting using this theme.
So, before you go on to install and activate Kadence theme on your WordPress site, it's worth reading once.
Jump to the "My Overall Review On Kadence WordPress Theme" section.
Let's start the review.
Kadence Theme Review 2023: Features, Pros & Cons, Pricing Guide
First, let's take a look at the company itself.
What is Kadence Theme? A Brief Overview
Below is the quick summary table of Kadence WordPress Theme.
| | |
| --- | --- |
| 👍 Rating | 5 out of 5 ⭐⭐⭐⭐⭐ |
| 📦 Product | Kadence Theme |
| ✅ Type | Multi-purpose WordPress theme |
| 💰 Pricing | Free! Paid plans start from $79/year to $699 one-time fee |
| ✂️ Discount | Flat 10% discount on all Kadence WP plans |
| 🏷️ Coupon Code | WPBLOGGING101 |
| 📖 Features | Fast loading, mobile responsive, starter templates, easy-to-use etc. |
| ⏰ Free Trial | No! 30 days money-back policy for paid plans |
| 🆚 Alternatives | GeneratePress, Thrive Themes, Divi from Elegant Themes |
| 🔗 Website | Kadencewp.com |
Founded in 2020 by Kadence WP (the company behind this product), WordPress Kadence Theme is a great product that comes with all the required features that a WordPress theme should have.
It can help you design any kind of WordPress website ranging from a simple WordPress blog to an eCommerce site that consists of a lot of pages.
Moreover, you can add more functionalities like adding anything anywhere on your website even in inaccessible places using their plugins like:
Kadence Related Content
Kadence WooCommerce Elementor
And so on…
That's not all these WordPress theme offers. There are lots of features & options there that make it so popular.
Some of the best features why users like to go with Kadence:
Fast loading
Developer-friendly.
Fully mobile responsive.
WordPress page builder compatibility.
Highly customizable.
Freedom to use on unlimited domains.
Modular design templates and more.
And, The Best Part?
Kadence is a freemium theme, which means that you can get started using it for FREE of cost on your blog.
The free version of this theme comes with awesome features and functionalities that help you build a beautiful blog even without writing a single line of code.
However, for more features and advanced level customization options (we'll discuss below) you can upgrade to Kadence Pro Theme Addon.
Since Kadence has free and pro two versions, so for this review tutorial, I'll break it down into two sections. Let's explore Kadence Free Theme features and later on, I'll go through its paid add-on benefits.
Features Included With The Free Version
To get started, I'm going to dig a little deeper into those features that make the free version of Kadence theme so popular.
| Key Features | Kadence Free | Kadence Pro |
| --- | --- | --- |
| Price | FREE | $59/year |
| Usage | Unlimited | Unlimited |
| Starter Templates | ✅ | ✅ |
| Page Builder Compatibility | ✅ | ✅ |
| Color Palette | ✅ | ✅ |
| Fonts & Typography | ✅ | ✅ |
| Header & Footer Builder | ✅ | ✅ |
| Post & Page Layouts | ✅ | ✅ |
| Header Addons | ❌ | ✅ |
| Hooked Elements | ❌ | ✅ |
| WooCommerce Addons | ❌ | ✅ |
| Header/Footer Scripts | ❌ | ✅ |
| Ultimate Menu | ❌ | ✅ |
| Custom Fonts | ❌ | ✅ |
| Infinite Scroll | ❌ | ✅ |
| Local Gravatar | ❌ | ✅ |
| Support | ❌ | ✅ |
| Link | Download | Get Here |
Let's explore all key features.
Performance
Blog speed is a key ranking factor. Your page loading times matter A LOT in SEO.
Faster websites help you with:
Higher SERPs results
Higher conversions
Top search rankings
More sales and list building
Better user engagement
So, is Kadence WP Theme fast? And if so, how much?
As one of the most lightweight themes in the market, WordPress Kadence Theme takes the lead as one of the fastest loading multipurpose themes around. In fact, it was designed with speed in mind.
To see, how fast it is, I've run a Core Web Vitals test to test the performance and page speed of my website wpthemechecker.com.
Here are the results:
As you can see above, the website loads in just around 1.5 seconds, which is great!
And, here's another piece of data, I received from Pingdom speed test:
Even, GTmetrix testing performance score was amazing too ⬇️
Overall, Kadence Theme is an excellent choice if you want a WordPress blog with the best performance, fast loading speed, and a better page experience, especially in Google Core Web Vitals.
Note: If you want to boost your WordPress page speed, make sure to use a stable WordPress hosting like Cloudways and a premium caching plugin like WP Rocket (I use both on WP Blogging 101).
Starter Templates
Building a website completely from scratch is time-consuming. In the case of Kadence WP, there are plenty of beautiful starter templates for you to get started with website creation.
These starter templates are not just single blog pages; instead, these templates have all the essentials like pages, plugins, and features packed as a bundle.
All you have to do is install the free Kadence Starter Websites plugin. Then, you can import these with a single click.
You can actually choose your preferred editor between:
The native WordPress block editor (Gutenberg)
Elementor
Beaver Builder
Brizy
Then from the next step, you can choose almost one hundred pre-built demo sites. The great thing is that they have divided these demo sites into different niches e.g.:
Blogs
Travel sites
Business pages
Portfolio websites
eCommerce sites
Membership sites
…etc.
Apart from Starter Websites, Kadence also includes wireframe blocks. This new option allows you to quickly build layouts and plan/structure your page's design before they go live.
Wireframes are only available for users, who installed Kadence Blocks plugin on their websites – for both free and premium versions.
It might be confusing. Just keep in mind this: Kadence theme – is the actual WordPress theme, Kadence Blocks – is the ultimate solution that can completely kill the need for page builders.
So no matter what you plan to build, you will probably find a demo site to use as your foundation. Hence, it saves you a lot of time as well as money.
Compatibility With Page Builders
Kadence theme is compatible with almost all major page builders in the market. For example:
Elementor
Brizy
Divi
Thrive Architect
Siteorigin
And the list goes on…
Just like me, If you are not a HUGE fan of page builders (due to page speed concerns) and want to stick to WordPress editor, I recommend using its Kadence Blocks plugin. I personally use it to design my website.
You can also design your entire WordPress site only by using customizer settings (of Kadence Theme) & Kadence Blocks – a powerful yet fast-loading Gutenberg builder.
More specifically, all importable starter sites that are based on Kadence Blocks as well as page-level controls to easily control the canvas for your page builder designs.
Theme Settings
Kadence free theme comes with its own settings widget called, "Customize Your Site" that you can find with the "Kadence" link under the "Appearance" tab.
There's a list of six different sections that are available with the free theme:
Global Colors
Branding
Typography
Header Layout
Page Layout
Footer Layout
All features are accessible via WordPress admin > Appearance > Customize. Under the Customizer, you have almost full control of Kadence settings.
Let's explore each setting option, starting with #1.
Global Colors
Under the Colors Customizer, there are two colors your accent colors (your main brand color) and you can set the base colors of your site such as background color, content background color, link color & styles even without any knowledge of CSS code.
There are three Global Color Palletes, inside you get eight color sets to set your own custom colors globally for the body, header, navigation, buttons, widgets, content, etc.
Branding
The Branding option takes you to the Customizer > Site Settings section. Here, you can upload your own logo and style it for desktop as well as tablet/mobile devices.
Meanwhile, you can also manage logo layouts among options: "Logo", "Logo & Title" and, "Logo, Title & Tagline". Under the right menu, "Design" you can add your own Favicon too.
Typograpghy
WordPress Kadence theme offers many typography options, you can change the body, header, primary navigation, off-canvas panel, buttons, headings, widgets, and footer.
I use Roboto fonts on my websites and load them locally with Kadence inbuilt system. This way, the site loads faster, even if I use external fonts from Google Fonts.
Header Layout

The Header Layout option brings you complete control of your site logo and navigation styles like sticky header both for desktop as well as tablet/mobile devices.
Here are manageable options to control primary navigation positions, background colors, font colors, font sizes, item spacing, drop downs and a lot more.
Page Layout
The Page Layout section lets you define your website's general page looks for title and content styles. Also, you can create a custom template with pre-built options to it as the standard page layout.
In short, you'll have full control over the page title, page title typography, page title alignment, title elements, page width, sidebars with location selection, comments as well as featured images.
Footer Layout
The footer builder layout works the same as the header builder. You can add up to 5 rows and up to 6 widgets in your footer area.
Simply drag and drop the elements that you want to include or add the predefined list of items that you can drag and drop from the left menu. These are:
Primary navigation
Secondary navigation
Logo
Social media links
Search
Button
HTML
All options are well organized and the interface is appealing and easy to use.
Integrations
Kadence works pretty well integrated with the following plugins:
WooCommerce
LearnDash
LifterLMS
Tutor LMS
Restrict Content Pro
Though there are not plenty of integrations available right now. But I believe, in the future Kadence team will work on it and come up with more integration options.
Meanwhile, with the present integrations, you can still build a course website, business website like a fashion blog, forum or whatever you want, if there are no special requirements.
Overall, Kadence free theme has a lot of features and customization functionalities in the front. Even, though they manage to offer a decent amount of control over on-site SEO structure, page layouts, good loading times, and a lot more.
From here, the review of Kadence theme free finishes. Now, let's check out what makes Kadence Pro Theme Addon so special.
Kadence Pro Theme Addon Features & Benefits
So, what additional features does Kadence Pro offers? This Kadence Theme review is incomplete without knowing it.
Let's dig deeper and take a look at each of the amazing features that the pro version packs.
Additional Pro Addons
When you sign up for WordPress Kadence Pro Theme, you unlock some more features in the theme customization area:
Header Addons
Conditional Headers
Ultimate Menu
Header/Footer Scripts
Hooked Elements
WooCommerce Addons
Infinite Scroll
Color Palette Switch (Dark Mode)
Local Gravatars
Archive Custom Settings
And each setting option, you can activate/deactivate with a toggle switch.
Let's review Kadence Pro theme settings briefly.
Header Addons
The free theme gives you only a few header builder elements but with the pro version, you get 19 additional elements that you can use in your header builder, including:
Account icon
Dividers
Widget area
Additional buttons
Contact elements
Toggle with a slide-out panel
Conditional Headers
This is one of the most recent awesome features of Kadence premium, where you can build extra headers and display them conditionally on different parts of your website. For example:
For blog posts, you can show different headers according to different categories and tags.
For membership websites, you can show/hide menu items conditionally for logged-in and logged-out users separately.
For eCommerce websites, you can remove the header of the checkout page by using this premium feature which keeps the distractions away while making an order.
Ultimate Menu
The Ultimate Menu addon helps you with additional menu options to create a beautiful mega menu and multi-column dropdowns with custom backgrounds and icons. For example:
Custom icons in your menu item label
Multi-column dropdowns
Custom content for dropdowns
Custom background for dropdowns
Header/Footer Scripts
This is one of the awesome features of Kadence Pro is providing fields in the Customizer, where you can easily paste scripts such as built-in analytics tracking code from Google Analytics. You are allowed to add
header and footer scripts such as:
Header Scripts
Footer Scripts
After Opening Body Scripts
Hooked Elements
With the pro theme, you get Hooked Elements under the Appearance > Kadence > Elements. This feature, lets you create custom elements and show them based on page or post type, and control many other aspects with four options:
Sections
Fixed Items
Templates
HTML Code
You can use this addon to show your custom-built elements on any area of your site. For example:
Entire website
Single post or page
Before or after the header/footer
Before or after the title
Custom placement via custom hooks
Before or after the content area
Before or after the sidebar
And so on.
WooCommerce Addons
If you're into the WooCommerce industry and building an e-commerce website with WordPress + Kadence theme, you'll love WooCommerce addon that gives additional options like:
Auto-open side cart when product added
Ajax add to cart for single product page
Shop toggle widget area
Custom shop page builder compatibility
Infinite Scroll
This addon adds functionality to display the post list into an infinite scroll. So, you users can read more posts even without changing the page. This function applies to:
Archive pages
Search pages
Blog page
Color Palette Switch (Dark Mode)
The color palette is a powerful feature of WordPress Kadence Pro Theme that adds a color pallet switch on your website, so users can enable/disable dark mode with one click.
Local Gravatars
Another premium feature of Kadence Pro WordPress theme is Local Gravatars. It loads Gravatars directly from your server which improve your WordPress site loading speed and performance.
Archive Custom Settings
Though the free version has lots of customization features for archive pages and posts, the Archive Custom Settings adds extra options to assign additional display settings for taxonomies.
Support & Documentation
One thing I REALLY like about Kadence WP is its theme's support assistance. There are tons of ways to contact Kadence WP.
First is the premium ticket where you can ask your questions and get support from the official Kadence staff.
If you are using Kadence free theme, Kadence provides a support forum here (limited features), which possibly no other free WordPress theme offer.
Another way to contact their support is via their Facebook community. You can join the official Kadence Facebook group here and ask questions as well as leave replies to other user posts.
Kadence WP also offers HUGE documentation in case you're looking for helpful tutorials to customize your site using their themes and plugins.
Though they haven't covered all topics, still this documentation page will surely you will get in-depth guides about your queries about Kadence themes and plugins.
And, I strongly believe that KadenceWP team will soon publish more in-depth knowledge base articles on their documentation page and make it top-notch as well.
30-Day Money-Back Guarantee
With Kadence WP, your money is 100% protected. They offer refunds to any unsatisfied customer up to 30 days after order.
If you would like to get your money back, simply login to your account and submit a support ticket with a request.
So, these are the additional features of the Kadence pro theme that makes it a step above its free version.
Next, let's move to Kadence pros and cons, and then we'll walk through its plans and pricing structure.
Pros & Cons Of Kadence WordPress Theme
We can't wrap this Kadence Theme review without talking about its merits and demerits (advantages and disadvantages). So let's now talk about the pros and cons:
Kadence Theme Pros:
Kadence WP Theme is fully responsive
It is one of the lightweight themes and ensures fast site load times. It doesn't have any integrations thus it doesn't bloat your site with heavy code.
It is flawlessly compatible with all popular page builders including Beaver Builder, Elementor Pro and Thrive Architect.
Using Kadence Pro Addon (a premium plugin for Kadence Theme) you can take control of all your website layouts.
Instant access to a ton of pre-made templates in the Stater Templates Library. These templates look professional and save you a lot of time.
Ability to create your own custom blocks using Kadence Blocks (a Gutenberg editor for your post/page designs).
Wide range of color and typography options.
Easy integrations with LearnDash, LifterLMS, EasyDigitalDownloads, WooCommerce etc.
Extensive documentation and great forum support
You can use Kadence theme on unlimited WordPress websites either your or clients.
Kadence Theme Cons:
The free version of Kadence WordPress theme offers limited features (apart from that, there are no major cons).
Kadence Pro Theme Addon Pricing & Plans Options
As discussed earlier, Kadence WordPress Theme has a FREE version which can be downloaded from here. The free version comes with limited features but it's good enough to start a beautiful blog.
If you want to unlock ALL the features, you should go with their premium version, which comes in four pricing plans, which are listed below.
Kadence Pro
Essential Bundle
Full Bundle
Lifetime Full Bundle
Let's review Kadence Pro Theme Addon's plans:
1. Kadence Pro: The individual plan for Kadence pro Addon costs $79 for 1 year – the best option for those who're on a tight budget. Here's what you'll get with the plan:
Instant access to all premium features
Unlimited websites usage
Full access to the free starter templates
1 year of theme updates & support
30-day money-back guarantee
2. Essential Bundle: This plan costs $149/year – a starter combo package exclusively for building amazing and dynamic WordPress websites. In this plan, you get:
Everything inside Kadence Pro plan
Kadence Blocks Pro
Pro Starter Templates
3. Full Bundle: Staring just at $199 for a year, the Full Bundle contains all themes and plugins built by the company. Here's what is inside:
Everything inside the Essential Bundle plan
Kadence Cloud
Child Theme Builder
Kadence Shop Kit
Kadence AMP
And instant access to all future plugins
4. Lifetime Bundle: If you want to get access to lifetime updates and support, this plan is just for you and costs you $699 which is a one-time payment.
Here's what you'll get with the Lifetime Full Bundle plan.
Everything inside the Full Bundle plan
Lifetime support
Lifetime updates
One time fee
The pricing may vary!*
P. S. WP Blogging 101 users can claim 10% instant discount on Kadence WP plans using coupon code WPBLOGGING101 (limited time deal).
Meanwhile, you can also read my tutorial on Kadence WP promo code to find out how to save maximum money on all Kadence bundle plans.
You can sign up for Kadence WordPress theme here and upgrade or downgrade it later anytime. All renewals are at full price.
How To Install Kadence Theme WordPress Theme?
Since Kadence Theme is a WordPress theme and Kadence Pro is actually a WordPress plugin for the free version, we'll run the installation process for each one separately.
Installing Kadence Free Theme On WordPress Website
In this section of Kadence Theme review, we'll learn how to install it on your WordPress site.
Let's dive in.
First, login to your WordPress Dashboard.
Next, go to "Appearance > Themes" in the menu on the left.
Near the top, you'll see an "Add New" button, click that button.
In the "Search Themes" bar, type: Kadence
You'll see Kadence Theme and some of our child themes appear.
Click "Install", and then "Activate".
And, you're done.
Kadence Pro Theme Addon Installation & Activation Process
Kadence Pro Addon is a WordPress plugin, so you wed to install it under the plugins folder.
Let's start.
First of all, login to your Kadence WP account and under the Downloads section click on Kadence Pro to download the plugin as a zip file.
Now, login to your WordPress Dashboard, and go to "Plugins > Add New" in the menu on the left.
Click Upload Plugin at the top, browse and select the zip file you downloaded earlier (Kadence Pro).
Click "Upload", and then "Activate".
Now it's time to activate Kadence WP license, so you could access all the premium features of Kadence Pro Theme.
Under the "Appearance" section, click on, "Kadence".
On the right-top corner, enter your License Key (you can find your license key under your Kadence account > license keys) and License Email (the email you used to create an account on Kadence WP website).
That's it!
Congratulations, you have successfully installed and activated Kadence Theme as well as Kadence Pro plugin.
Top 3 Kadence Theme Alternatives (2023)
As you read the above review on Kadence Theme, you can understand it is undoubtedly bundled with every feature required to create a fully functional website.
However, if you are not convinced and looking for an alternative option, here are 3 handpicked WordPress themes you can try as an alternative to Kadence.
GeneratePress
Founded by Tom Usborne, GeneratePress is one of the popular Kadence theme alternatives, which is used by over 1.6 million people around the world.
It has two versions: Free & Premium (basically known as GP Premium). Here's the comprehensive breakdown between GeneratePress free theme and GP Premium plugin.
I have been using GeneratePress + GenerateBlocks (a Gutenberg plugin from GeneratePress team) on WP Blogging 101 blog from 2019 – 2022. Then, I replaced both Kadence WordPress theme and Kadence Blocks.
Price: Free. Pro version plans start from $59/year.
Thrive Themes
Thrive Themes (review) is a complete business toolbox for website requirements. Similar to Kadence WordPress theme, you can build almost any type of website with Thrive products.
They have packed everything with Thrive Suite (review), where you get instant access to all themes and plugins as well as free access to Thrive University – a place to make use of all the tools of Thrive Themes effectively.
Thrive Suite has quite a decent pricing if you are a well-established agency owner, affiliate marketer, or blogger, where you can build stunning websites for yourself and your clients and can control them remotely.
Price: 14-day free trial + $99/year for all Thrive products.
Divi From Elegant Themes
Elegant Themes Divi is not just a theme but it's a complete design framework that helps you customize every part of your website including header, footer, single post/page layouts & templates, 404 error pages, etc.
It has a great range of page templates and an easy-to-use page builder that you can use to create any type of website or custom design without coding.
In short, Divi Builder gives you the power to build 100% custom designs from scratch. All you need is an Elegant Themes membership (view special Divi discount) and its products on your as well as the client's unlimited websites.
Price: $89/year and $249 one-time fee.
FAQs – Frequently Asked Questions
Here are some of the frequently asked questions about the Kadence WordPress theme.
What is Kadence Theme?
Kadence is a lightweight WordPress theme that offers ultra-fast website loading times. It is available in both free and premium versions (premium plans start at $79 per year).
Is Kadence an Indian brand?
Does Kadence theme work with Elementor?
Yes. However, Kadence WP all products are compatible with all other major page builders like Thrive Architect, Beaver Builder, and Oxygen Builder (alternatives), including Gutenberg and Elementor Pro.
What is the difference between Kadence free vs pro?
Kadence free WordPress theme comes with limited customization options whereas Kadence Pro Addon offers you a lot of features that help you change anything on your website (from header to footer to 404 pages).
Is Kadence free version right for you?
You can consider Kadence free theme if you haven't planned to create a rich-featured website or blog. However, paid version unlocks all functions that give control of each and every part of the site area.
How much does the Kadence Pro Addon cost?
There are four pricing plans available for Kadence Pro Theme Addon:
– Yearly plan costs you $79 per year.
– Essential Bundle costs you $149 which is based on yearly renewals.
– Full Bundle costs you $219 per year as well as for renewals.
– Lifetime Full Bundle costs you $699/life which is a one-time payment.
Is Kadence WP coupon code available?
Yes! WP Blogging 101 users can use my affiliate links to claim a special discount of 10% on all Kadence WP bundles using the coupon WPBLOGGING101 using this magic link. This offers is valid only for new users.
Meanwhile, Kadence WP team runs special occasion deals throughout the year, where the Black Friday and Cyber Monday sales, deliver the highest discount during the thanksgiving week.
Who Kadence Pro theme is for?
Kadence Pro Theme is for all WordPress bloggers, running business sites and blogs, and REALLY serious about site speed and SEO.
How many sites can I use Kadence on?
With any active Kadence WP Bundle plan, you are allowed to build and manage as many sites as you want, either your own or clients.
How do I make Kadence child theme active?
It's easy. First, you just need to download Kadence Child Theme from here. Then go to Appearance > Themes > Add New > Upload Theme. Choose kadence-child.zip from your computer and click Install Now.
What if I'm not happy with Kadence Pro theme?
No problem! If you're not happy with Kadence Pro features, there's a 30-day money-back guarantee available. You can ask for a full refund within 30 days of your order and get your money back. No question asked.
Whether Or Not I Recommend it? My Overall Review Of Kadence Theme
Now the question is: if I do recommend Kadence WordPress theme or not.
The answer is YES.
I strongly recommend Kadence to those who are looking for a lightweight but highly customizable WordPress theme for their websites.
Moreover, in case you need more help, then their customer support is responsive, knowledgeable and friendly.
With this line, I finish up with Kadence Theme review tutorial right here.
In the end, I would like to know if this review was:
Good?
Bad?
Or something between?
Let me know your thoughts & experience in the comments box below.
FTC Disclosure: WP Blogging 101 content is reader-supported. This means if you click on some of our links and make a purchase, we may earn a commission at no extra cost to you – Read Affiliate Disclosure
Comments have been closed!