This is my honestly reviewed list of REHub Theme Alternatives.
If REHub WordPress theme doesn't fit your requirements, reading this article can provide you with a better replacement.
WHY?
Because in this post, I'll show you:
7 best REHub theme alternatives to find a better template
How each of them compares to REHub
My personal experience with each WordPress theme
Lots more
The Best Part?
Each WordPress theme listed in REHub theme alternatives has unique features.
In fact, I have personally tested and reviewed most of the themes e.g. GeneratePress.
And you can filter through the list to find the best REHub theme alternative for you.
Check it out:
Let's expand the list above and see which WordPress theme can be a good alternative to REHub template.
Top 5 Best REHub Theme Alternatives (
2023

)

Let's get straight to the top REHub alternatives starting with #1 on our list.
1. GeneratePress
I personally used, tested and reviewed this WordPress theme since January 2019.
My first alternative to REHub theme is GeneratePress.
Before we get into details, I want to point out a special note:
"I am a GeneratePress regular customer, and paying them since January 2019".
After using it for almost two years, I found this hosting just extraordinary but also rich-featured.
Even, WP Theme Checker website is also designed using this theme.
Don't believe me?
Check out my homepage to see the design and creativity.
If you want to know more, read my resources page. It will give you information about each tool; I am using on WP Theme Checker blog.
I have also collected some beautiful WordPress websites using GeneratePress in 2023, to get some real inspiration.
Coming to the introduction, GeneratePress is a freemium WordPress theme. The word freemium stands for free + premium.
The free version is a core theme, which you can download free of cost from WordPress themes directory.
On the other side, a paid version is technically a WordPress plugin named GP Premium.
The GP Premium is an additional addon for the core. It adds more features inside your WordPress admin area and customizer.
I will not deep in details, as I have already compared GeneratePress free vs premium theme separately.
If you want to know more, I request you to take a look at my comparison article.
Though you can get started with the free version, if you need a solid Rehub theme alternative, GeneratePress Pro (GP Premium) is the right option.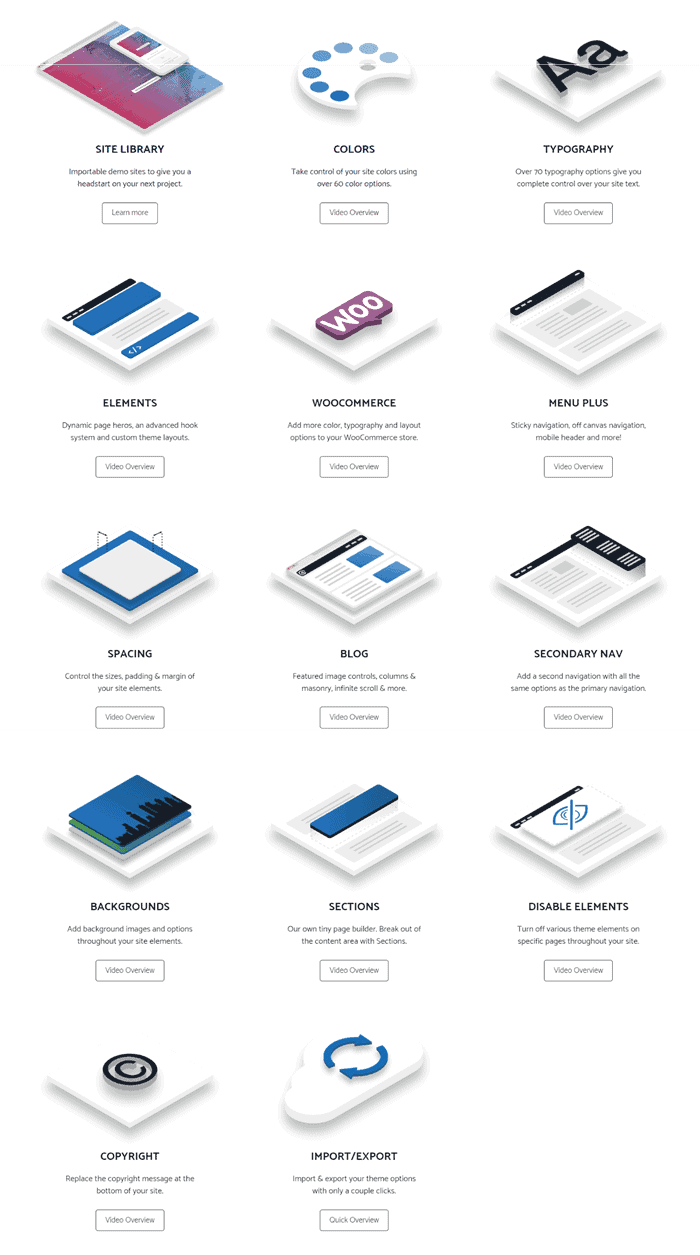 All I say, GeneratePress is one of the top WordPress multipurpose themes in the market.
And for a good reason: it's REALLY good.
Why?
Because it has a wide range of features and super stable functionalities such as:
Affordable cost ($59/yr – $249/life)
Multiple website usage (up to 500 websites)
Lifetime license option
A huge site templates library
Excellent customer support via the forum
30 days money-back guarantee
And GeneratePress fits all these demands.
Recommended Read: GeneratePress alternatives ⇒ best WordPress multiple themes you can replace with GP in 2023.
How Does GeneratePress Compare To REHub?
Based on user searches, REHub doesn't begin to compare with GeneratePress.
They're even not close.
I'm not just talking. See Google trends report (taken on December 20, 2020).
And Google Keyword Planner report too.
Even, Ahrefs keyword research tool also prized GeneratePress.
Aside from these, other important factors to consider are plans & pricing.
REHub theme starts at $59/life for a single website.
GeneratePress Premium starts at $59/year for up to 500 websites.
That said, REHub is the best option for single website owners and WordPress bloggers.
Similarly, GeneratePress Premium is worth buying at the same price, if you want to build multiple WordPress websites and blogs like me.
2. Thrive Theme Builder
Quality-wise excellent but a bit expensive alternative to REHub template.
Thrive Theme Builder is a conversion-focused product by Thrive Themes.
And it's totally different from REHub theme.
Still, I would like to introduce it as my 2nd REHub theme alternative for two good reasons:
First, Thrive Theme Builder + Shapeshift (Inbuilt theme) is a visual website builder that allows you to create, and customize your site's:
Header footer
Blog post templates
Sidebar widgets
Page layout
Category & tag pages
Dynamic search pages
Lots more
Starting at just $67/site with a lifetime, or free with Thrive Membership only at $19/mo, Thrive Theme Builder can be your next fantastic WordPress theme.
2nd, Thrive Theme Builder is highly recommended for affiliate websites like WP Theme Checker.
If you are a person, who needs to choose a tremendous REHub theme alternative for an affiliate marketing website, go with Thrive Theme Builder without a doubt.
Recommended Read: 10 cool WordPress themes reviewed for replacing with Thrive Themes.
How Does Thrive Theme Builder Compare To REHub?
As said earlier, Thrive Theme Builder is a different product. That said: it comes with rich features compared to REHub.
So, if I had to compare Thrive Theme Builder and REHub, definitely I am going to pick Thrive for three good reasons:
Full-fledged WordPress theme and site builder.
Professionally designed with conversations in mind.
Tons of designs and site-building elements are included.
So, the conclusion is, REHub is a good theme for building tech-related blogs and websites.
Otherwise, Thrive Theme Builder can be a good option, if you are planning to design an affiliate blog or personal branding website on WordPress.
3. Elegant Themes
A complete set of affordable WordPress themes & plugins in one place.
Elegant Themes claims to have the lowest cost set of WordPress themes and plugins in 2023.
And OH MY GOD! It is.
With an $89/year price, Elegant Themes can take your attention to your next WordPress website. It includes:
Divi Theme Builder – Advanced landing page builder.
Extra Theme – Drag & drop magazine WordPress theme.
Monarch Plugin – Social sharing and social following tool.
Bloom Plugin – An email opt-in plugin for collecting subscribers.
Elegant Themes are being marketed for a long time. And it has a huge user community of 7+ million customers.
Though you can get started with Divi at ZERO cost, I recommend you to go with the paid plan if you are hunting for a reliable REHub theme alternative.
The paid plan gives you everything Elegant Themes have built + upcoming updates & support.
Also, you get a flat 10% instant discount with any subscription purchase through links in this post. For more details, check out my guide on Divi coupon code.
Recommended Read: 10 excellent Elegant Themes competitors in 2023.
How Do Elegant Themes Compare To REHub?
Similar to GeneratePress & Thrive Themes, REHub can't compete with Elegant Themes in search volume.
See Ahrefs keyword research report:

In my opinion, the main reason to choose Elegant Themes is their cost.
The cost of Elegant Themes subscription is $89 $80 for unlimited websites, whereas REHub charges $59 per site.
So, if you're looking for a complete WordPress toolset with…
Excellent themes
Page builders
Must have plugins
And, top security
… Elegant Themes is the finest option in 2023 – 2024.
Moreover, this community is continuously improving services to gain maximum customers.
And I granted Elegant Membership is a GREAT alternative to REHub WordPress theme.
4. Newspaper X
Another most-selling WordPress magazine theme on ThemeForest.
Next up, take a look at Newspaper X by tagDiv.
If you want to create great-looking news websites, Newspaper template is the right REHub theme alternative option.
In short, this theme is perfect for blogging and excellent for the news, newspaper, magazine, publishing or product review websites.
I purchased this theme back in March 2018 for my tech website harpreetkumar.com (now it's a web hosting review blog designed with GeneratePress Premium).
Newspaper X comes with:
39 free pro templates
5 pandemic news pro layouts
100+ one-click import unique websites
8 inbuilt premium plugins
Unlimited lifetime updates
Front end web design tagDiv composer
Mobile AMP ready
And lots more (expand all features)
In the meantime, if you don't want to leave ThemeForest, just replace REHub with Newspaper WordPress template only at $59/lifetime.
How Does Newspaper X Compare To REHub?
The Newspaper is an almost similar theme to REHub. Similar in:
Pricing
Features
Loading speed
Support etc.
So, if I had to compare REHub and Newspaper X, I would go with REHub for creating a price comparison, or a multi-vendor marketplace website.
And I will choose Newspaper for technology or news-type WordPress blogs in 2023.
5. Publisher
Our last cheaper REHub competitor theme for unique website creation.
If you want to replace REHub theme with a really cheaper WordPress theme, I recommend Publisher by BetterStudio.
Starting at $44 with lifetime updates, Publisher can give you an excellent experience with the following features:
97 pre-built site demos (importable)
1 year premium support
WPBakery page builder
Better Ads Manager Pro
Better AMP
Better Social Counter Pro
Newsletter Pack Pro
Better Post Views
Publisher Migrator
Similarly, if you go with another plan e.g. Pro Club, Agency Pro, or Lifetime Access, the following plugins are accessible.
Financial Pack Pro
Blockquote Pack Pro
Better Playlists Pro
Content Protector Pack Pro
WP Embedder Pack Pro
Better Smart Thumbnails Pro
Weather Pack Pro
Better Disqus Comments Pro
Better Facebook Comments Pro
Better Facebook Chat Pro
Advanced Custom Fields Pro
This theme is amazing, and I have been using this theme too. I purchased it when it was listed on ThemeForest (below is my purchase screenshot).
And now it moved to betterstudio.com.
Like Newspaper, the Publisher theme is the best and most complete magazine, blog theme that is made for news websites.
How Does Publisher Compare To REHub?
The first, Publisher is one step bigger than REHub.
Because its inbuilt plugging system allows you to activate and deactivate any feature individually.
Otherwise, there is no more comparison between both these WordPress templates.
The conclusion is, to choose Publisher if you need a lower-price REHub theme alternative for your WordPress blog or website.
Final Verdict: Who is The Best Alternative To REHub WordPress Theme?
There you have it: The best REHub alternatives that you could choose for your WordPress website in 2023 – 2024.
All themes listed here are the best products in their own way, which make it easier for you to launch your dream website.
By now, I hope you found your favourite theme.
If you are still in confusion, and can't decide which one to choose?
AGAIN, I recommend GeneratePress Premium.
I use it on WP Theme Checker, and this makes the reason why you should believe my recommendation.
In the last, I'd like to hear from you:
Is there any other good REHUb theme alternative that I missed in the above list?
If so, please leave your message in the comments. I will love to hear from you.
FTC Disclosure: WP Blogging 101 content is reader-supported. This means if you click on some of our links and make a purchase, we may earn a commission at no extra cost to you – Read Affiliate Disclosure